Today we're finishing up our Fresh Skin for Fall series.  If you've missed our previous posts, we recommend you start here.
The summer rays can be harsh on the skin. Whether we're taking kids to and from summer activities or tending to the garden, ultraviolet rays from the sun reach us everywhere. These rays cause the deepening or appearance of lines and wrinkles and darken areas of the skin (hyperpigmentation).
The only way to avoid sun damage is to avoid the sun, which comes with its own challenges and setbacks. Or lather up with sun screen every two hours and wear hats and long sleeves. Although we highly recommend utilizing sunscreen and cover, even with the best of intentions, we don't use sun protection as regularly as we should.
Luckily, we can reduce the effects of the damage caused to our skin this summer with a healing, lactic acid peel. To learn more about chemical peels check out our blog post.
Our lactic acid peel combines exfoliating lactic acid, pumpkin fruit enzyme, and a stimulating pomegranate extract to gently accelerate surface peeling of the skin and cell renewal.
Not only can chemical peels assist sun-damaged skin, but they also provide a relief for acne sufferers. Lactic acid breaks down the thick uneven textured skin on the surface and penetrates deep into the skin to clear clogged pores.
While a lactic acid peel can be an extremely useful tool to help improve the condition of your skin, it is important to remember that skin services are never a "one and done" cure all!
In order to see the best results, we recommend you receive a peel once a week for six weeks for significant improvement, or once a month for six months for a more gentle approach. Make sure to check with our estheticians to see what works best for your skin type.
Along with chemical peels, a regular at-home skin care routine can be a great way to get your skin looking and feeling smooth, fresh and youthful. To help get you started, we are offering 15% off our Bioelements Travel Light kits. (offer good until 11/15/15)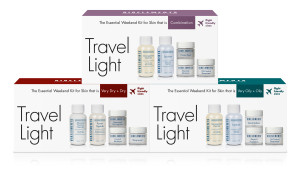 We love these kits because they have everything you need for a good at-home routine in travel-friendly sizes that won't bust your budget.  Come get yours today!
If you want to see long-term results, you've got to develop long-term habits. You and your skin are worth a little time and effort!