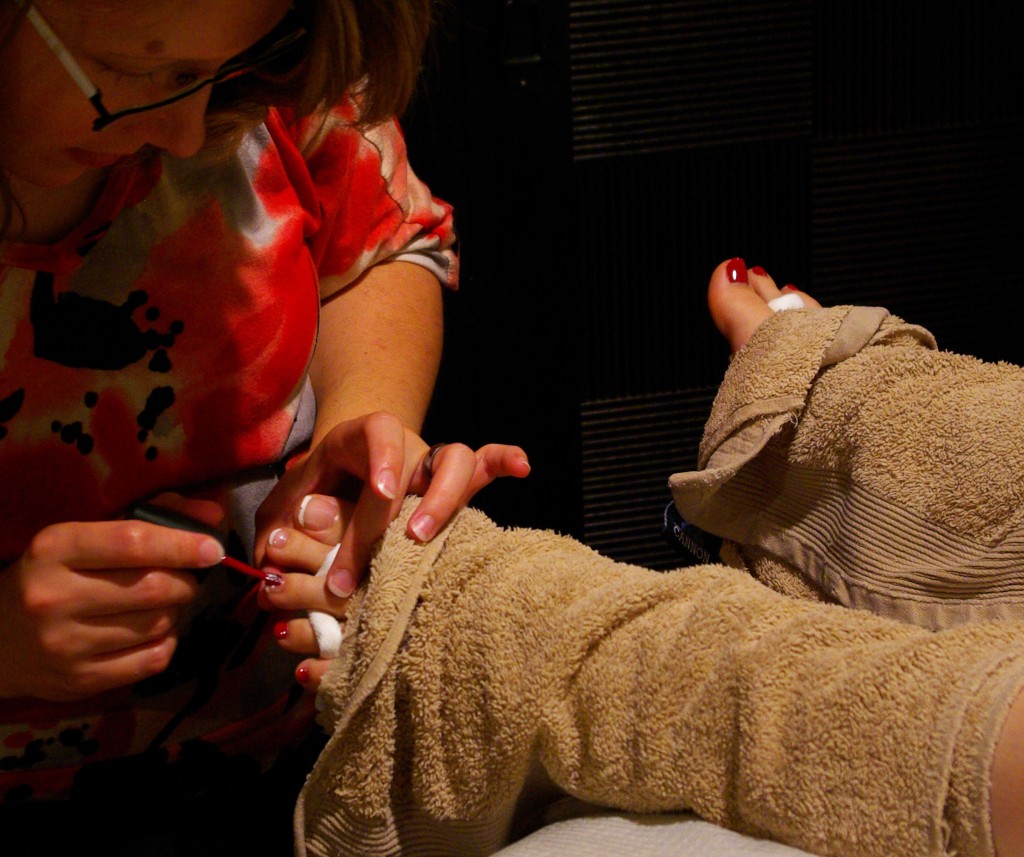 We get asked a lot why we do pedicures but not manicures at Oasis.
A few years ago, we did offer both. One of the main reasons we no longer offer manicures has to do with the ethos of our spa.
Oasis is a relaxing place. We want you to come in and enjoy some downtime. No work, no kids, no screens. Just you. And us pampering you.
We found that offering manicures added more of the go-go-go to the atmosphere of our spa—precisely the thing we wanted to eliminate.
We reevaluated our service list a few years ago. We decided our services needed to excel above other spas, and they needed to help our clients relax.
In the end, we decided to eliminate our manicures and to revamp our pedicures. We just aren't a nail spa. Other places can do that. Speedy in and out paint jobs. It's just not us. We don't have a bank of chairs with foot tubs. We're not about efficient pedicures.
Our revamped pedicures became much more focused on relaxation. Now, we have our clients lie on a massage table in a private room. They get a cooling eye mask as their feet are treated with steamed towels and spa-quality products. Slowly. Soothingly.
We currently offer two options in our pedis:
Spa pedicure – a full hour, $45.

Classic pedicure – 45 minutes, $35.
Both include filing, cuticle/callus work, foot massage and polish. The spa pedicure includes a stronger exfoliating scrub and a bonus moisturizing mask.
And for the month of January, we are offering peppermint pedicures, so you can enjoy not only the most peaceful pedicure in Omaha, but also that beloved wintertime scent.