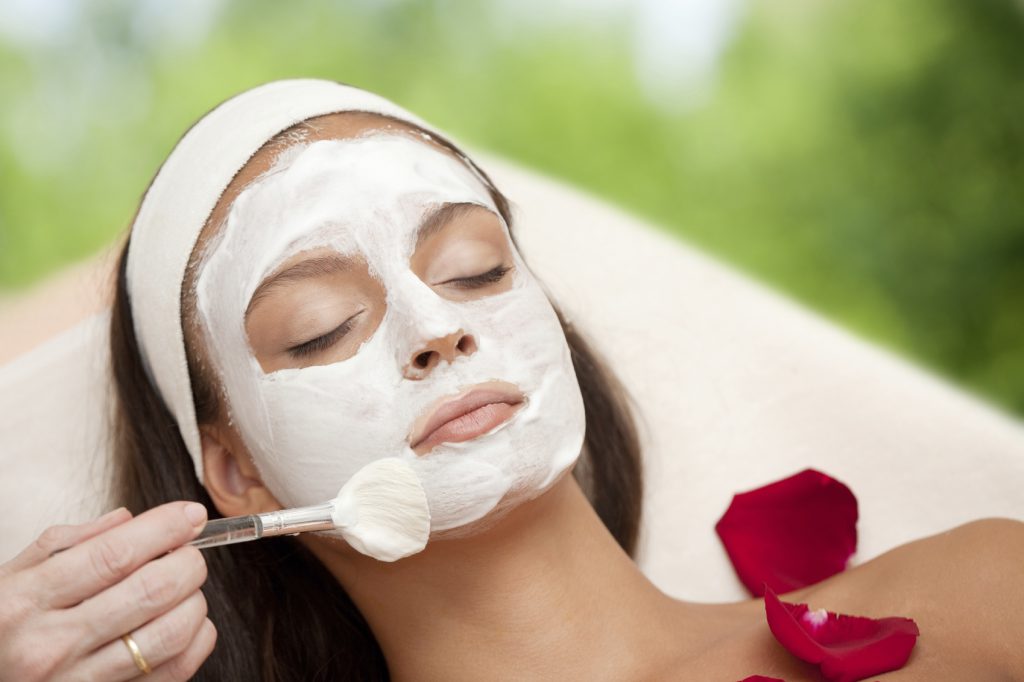 Many people believe that skin treatments are only needed when you want to have a luxurious experience, melting away stress and worries, but the truth is that skin health is a key component to a healthier lifestyle. It is our body's largest organ, and we need to take care of it. However, not all skin care professionals are created equal. Here are some questions (and answers) to help you find the right esthetician for you.
Is your esthetician licensed?

At Oasis Massage and Spa all of our estheticians are licensed by the State of Nebraska, which means they have completed 600 hours of training and passed the licensing exam. Our estheticians also complete 8 hours of additional training every two years to continue educating themselves (and you) about the latest in skin health, treatments and products.  We proudly post licenses at our spa, so please feel free to ask to see them.

Does your esthetician ask questions?

Not only do great estheticians ask great questions, they listen to all of your concerns. They want to know everything you are struggling with. When you come in for your appointment, the esthetician will analyze your skin and ask you questions. You can expect questions about what type of products you are currently using and why, what medications you are on, if you have any allergies, what your skin concerns are and why you are coming in.  An amazing esthetician actively listen, engages with you and will look for clues to solve your skin issues.

Is your treatment customized?

An esthetician should treat your skin as unique, there are no universal treatments. Everyone's needs should be treated differently. A great esthetician is going to tailor skin treatments to you and only you. The real gems are going to keep it real and be honest with you about your skin and next steps for the treatment plan. They will be upfront with you about what they can and cannot do to address your skin concerns. If an esthetician is making promises that one treatment will cure all your skin troubles, beware!  One and done solutions do not work.  If it sounds too good to be true it probably is.

Does your esthetician educate you?

You should be smarter for knowing them. They will be able to recommend the latest treatments, products and skin care techniques that will benefit you today and those that you may want to consider in the future.  And they will jump at the chance to help you customize an at-home skin care treatment regime that will make you skin smart days or weeks after your spa appointment.

Are you pain free?

There should never be intense pain during a treatment. While some skin treatments can cause a little irritation, discomfort, tingling or tightness, you should never feel pain. Your esthetician should ask you about your comfort level during your treatment and warn you if there is going to be slight pulling, tugging or tingling. You should also communicate with your esthetician if any product or technique hurts.  If they tell you pain is beauty or do not make adjustments, then that is your cue to find a new professional.

Is the spa and treatment room clean and orderly?

Their work area should be clean and organized. This is pretty simple, if there are is a mess and you are sitting down for your appointment, you should be concerned. Spa treatments need to be performed in properly sanitized areas with properly sanitized equipment.  Unsanitary conditions breed bacteria that is not only gross, but unsafe for you and your skin.  At Oasis Massage and Spa we ensure all our service providers follow the strictest safety and sanitation protocols.
At Oasis Massage and Spa we offer a wide range of treatments for your skin. From facials, to body treatments, to customized spa packages to meet your needs. We offer a clean, comfortable, serene environment to melt away stress and help you find your serenity. Our estheticians pride themselves in offering the latest technologies and skin treatments that work to achieve a healthier you. Let us match you to the right professional and help you achieve your skin goals. Call us now to setup your appointment at 402-964-2267, we are centrally located off 132nd and Dodge St, in Linden Market.