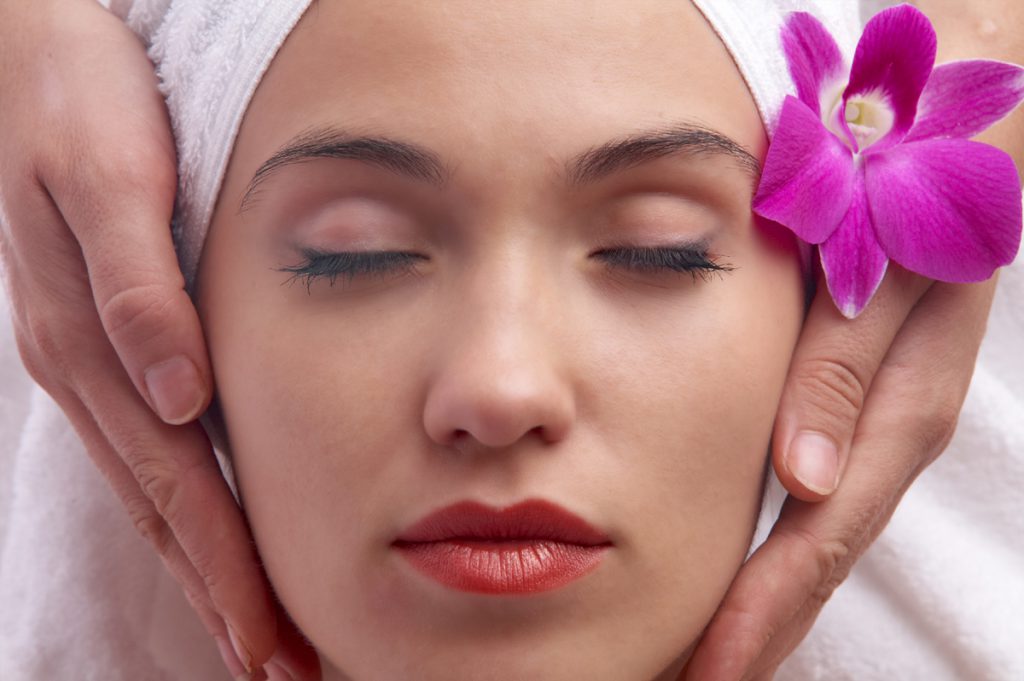 If you have never had a facial before or it has been awhile since you have, you may not know what to do the week before your appointment or even the day of. It is not a difficult process to prepare for your facial, but there are a few tips you should follow to ensure you get optimum, long-lasting results from your facial treatment.
Wear clothing that is comfortable. We recommend wearing clothing that is easy to change in and out of.

Wear your make-up.  Or don't.  Either way your esthetician will cleanse your skin as part of any of our facial treaments.

Skip any strong at-home facial treatments the week before your appointment and any exfoliation treatments a few days prior. Your esthetician will be providing this crucial step as part of your facial treatment.

Stay out of the sun and away from tanning for five days before your facial.  Sun damage and skin do not mix and should always be avoided; but escpecially before your service.

Know the names of the skin care products you are using at home. Bring a list if you need to so you can discuss it with your esthetician. Having these details will help the esthetician make recommendations products you may want to add or delete from your at-home routine.

Let your esthetician know any medications, medical conditions, and/or past skin conditions you may have had. Even over-the-counter medications can affect your skin, so it is good for them to know what may be contributing to your concerns and the way your skin reacts to certain products.

Are you getting your skin ready for a big event? If you've never had a facial before and don't know how your skin will respond, our licensed estheticians recommend scheduling an appointment about six weeks in advance with a follow-up appointment closer to your event date.  This way you have time to address any negative skin reactions and get the maximum results from your service. Don't have that much time?  That's okay.  Our experienced staff can recommend a service that will help you put your best face forward.

Be prepared to discuss your skin concerns and what your goals might be. Your esthetician is a licensed expert in skin and skin care so they will help you with a specific regime of treatments and products to achieve your goals.
What to Expect Upon Arrival:
If you've never had a facial at Oasis, we will have you fill out a short health questionnaire to help guide your esthetician in choosing the best products for your skin type.  You will meet your esthetician, and she will escort you to your treatment room.  You will get a robe to cover up with so you can take off as much clothing as you are comfortable with.  Your esthetician needs access to your face, neck and shoulders, so removing your shirt is a must. If you are wearing a bra, you can leave it on just make sure to pull your straps down. At Oasis Massage and Spa, we like to give a nice neck and shoulder massage as part of our facials, so you want to make sure you get the full effect. Trust us, it is so worth it!
Lastly, relax! A facial is meant to be relaxing and stress free. Do not sweat it if you do not follow these tips completely. These are just our recommendations and tips to make sure you get the best treatment while you are with us. Enjoy!
At Oasis Massage and Spa whatever your skin needs are, we have a treatment to cover you. Not sure what facial to choose? No problem. We offer a complimentary 15-minute skin consultation to help determine which of our services will work best for you.
Check out our full list of services online at oasismasageandspa.com or give us a call to setup your next appointment at 402-964-2267.