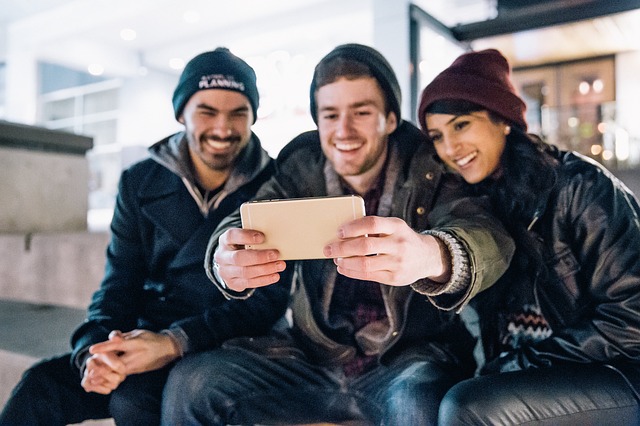 Let's be honest, we are a photo obsessed world and there are a lot of impromptu photos being snapped at all times of the day and night, in all types of lighting. Be ready for your next close-up with these 4 pointers to achieve selfie-ready skin.
Cleanse & Moisturize Daily.
Stick with a gentle, effective cleanser suited to your skin type the majority of the time. Every time you cleanse, follow up with a moisturizer. This keeps your cleanser from drying out your skin. Dry and flaky skin and enlarged pores show up in close-ups in a non-attractive way. If you've got particularly oily skin, opt for a water-based formula that will hydrate without clogging pores.
Use Masks & Scrubs in moderation.
Exfoliating scrubs and masks are great for sloughing off dead skin cells, but there's no need to use them every day. Once or twice a week is more than sufficient.  Over exfoliating can strip your skin of natural oils, which can lead to breakouts.
Diminish look of pores & Shrink existing blemishes.
Diminish those distracting blemishes with an acne spot treatment product that contains benzoyl peroxide. Zoom lenses can reveal enlarged or clogged pores among other things like blackheads you didn't even know were there. Best bet is to try a cleanser containing 2% salicylic acid to reduce the appearance of visible pores. This beta hydroxy acid is a gentle, chemical exfoliant that can rid pores of impurities and bring them down to size.
Soothe skin to minimize discoloration.
Try relaxing with cucumber slices on your problem areas. Cucumbers have high water content and lots of vitamins and minerals that can help hydrate your skin. The soothing, fresh scent is an added bonus.
Green tea is another great option for a whole face treatment or to target under eye circles. Lay a washcloth in fresh steeped green tea, soaking it up as the tea cools. When the tea is at room temperature, place the tea soaked cloth over your face and pat. (Rubbing can increase discoloration and irritation.) Green tea has anti-inflammatory agents and helps constrict blood vessels in your skin, which will help reduce redness and inflammation.  
All of these are great at home tips, but only licensed estheticians can help you achieve professional level results.
At Oasis Massage and Spa we have custom services that can also help get your skin selfie-ready! We take the time to get to know you and your skin so we can help guide you to fabulous looking skin. We want everyone to feel confident when the time comes for that close-up. Call today to setup your next appointment at 402.964.2267. We look forward to seeing you soon!